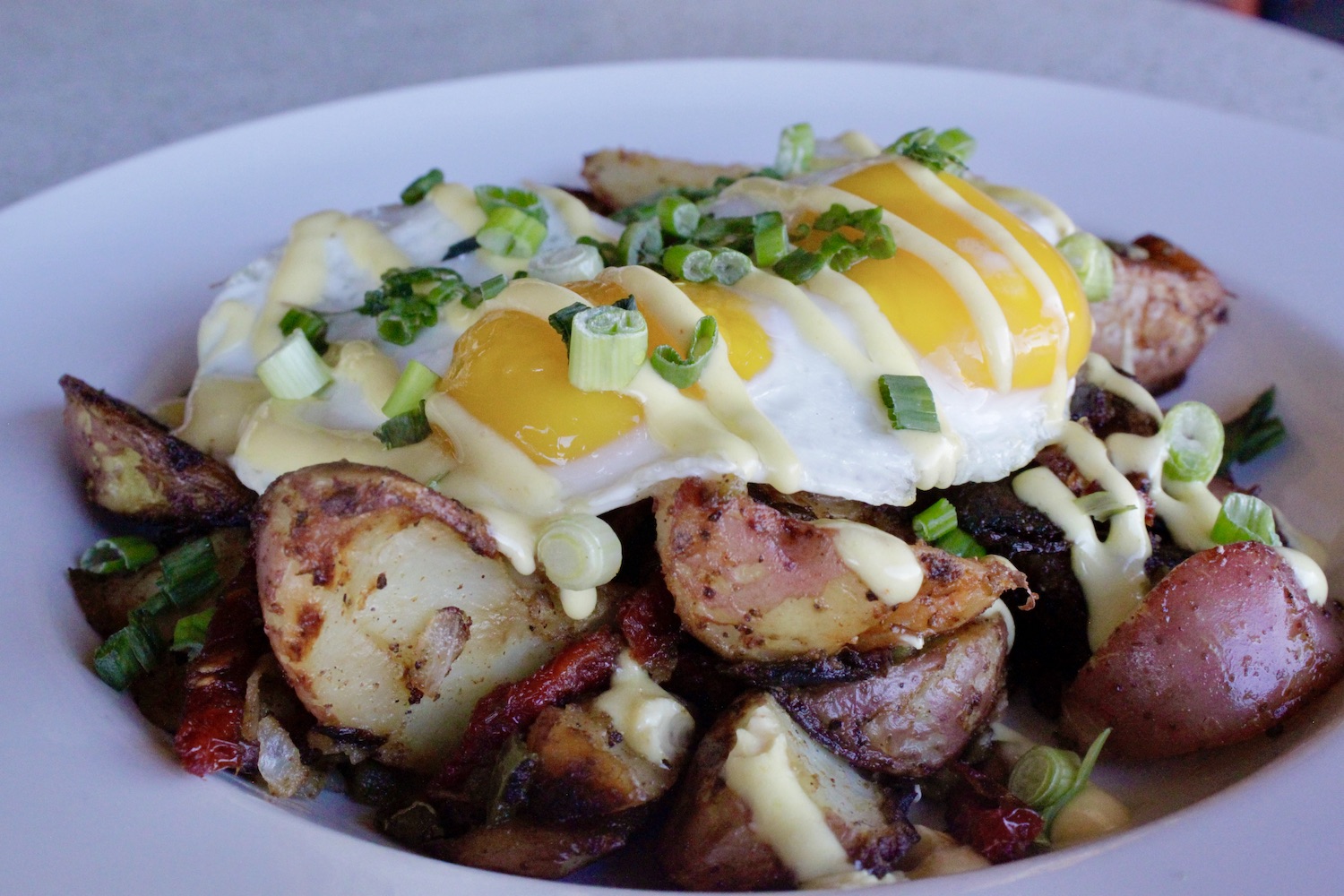 Spring Training Breakfast With A View
It's not hard to pick our favorite month of the year. March checks all the boxes, from perfect patio weather, Spring Training games and St. Patrick's Day antics to all our winter visitors enjoying spring vacations.
Our locations in the heart of Old Town Scottsdale, Downtown Tempe and Downtown Phoenix are near all the action, and we think this makes our patios the place to be. Start your Spring Training with some pre-game, soak in some sun and people watch, or get some good ole-fashion brunch on with the family. All our patios are dog-friendly, so you can bring your four-legged friends along too!
Carrot Cake Stuffed French Toast
We don't carrot what you may think about vegetables for brunch. This stuffed French toast is delicious. Our Carrot Cake Stuffed French Toast has a carrot cake spiced cream cheese filling between two slices of our traditional French toast, and then we top it with candied pecans and Foster's sauce. You can dig it up at all Morning Squeeze locations this month for $14.
Going Green For St. Pat's Day
Whether you go big for St. Patrick's Day or just tip your hat to the Irish spirit on March 17, we've got you covered. Our new Cucumber-Basil Gin & Tonic is a subtle nod to typical green drinks. The fresh herbs and crisp cukes make this classic cocktail all the more refreshing on warm days. It's available all month long for $9.
And for those going all in on March 17, we'll have the greenest of green Jello shots just for the day. They come priced at 2 for $4 or 1 for $3.
LEARN MORE ABOUT ST. PATRICK'S DAY
Release Grayson Breakfast Hash
The Release Grayson is back! Our OG Squeezies will know this one. It's our original breakfast hash is made with seasoned, grilled potatoes mixed with sauteed bell peppers, onions and sun dried tomatoes. We top it off with melty Jack cheese and two eggs your way and a zesty chipotle Hollandaise sauce. It's back just for the month at all our locations for $15.