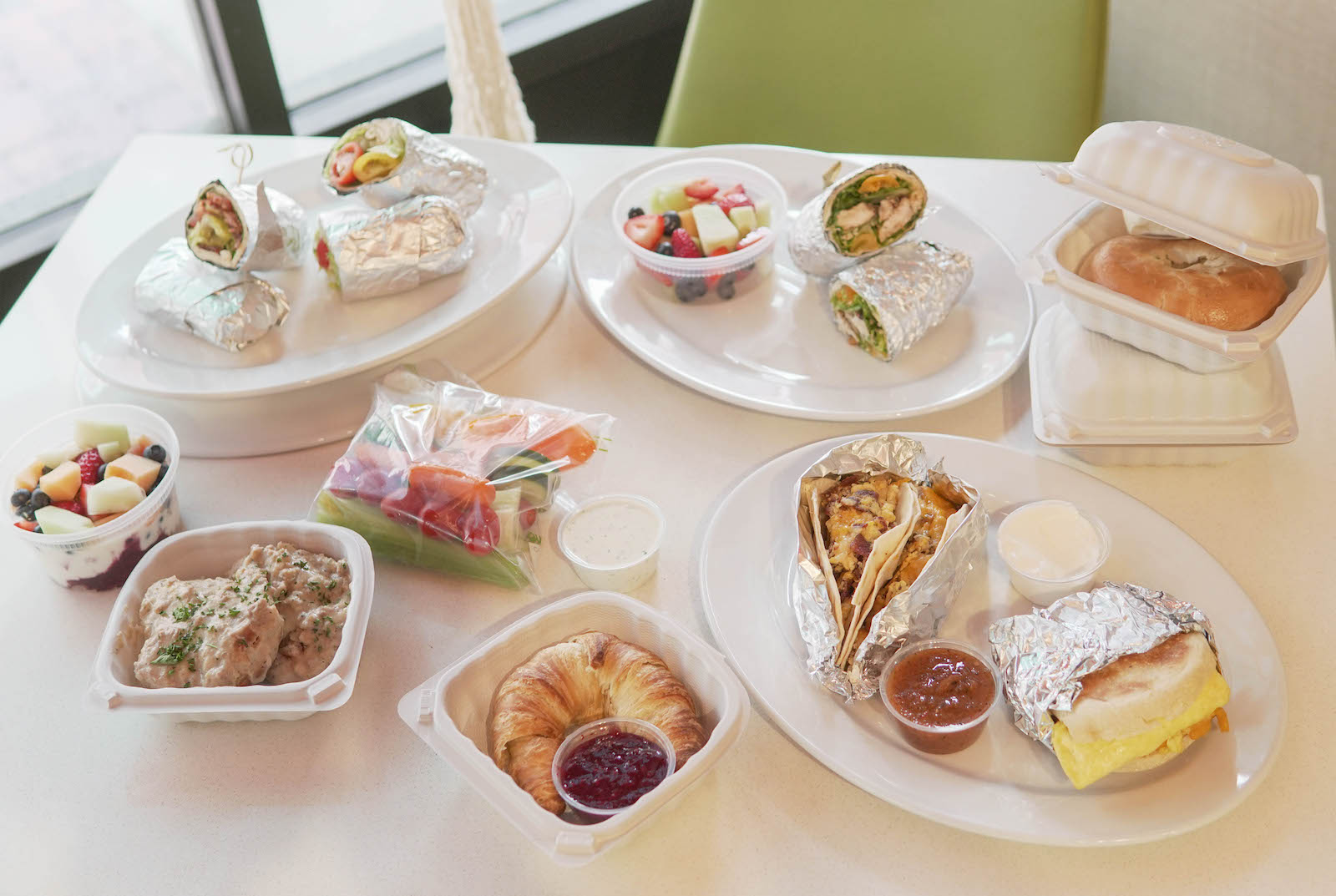 February 16, 2023
|
|
News
Our Morning Squeeze Catering team is excited to announce the opening of our new Catering Kitchen in Tempe. The location on University Drive just east of 52nd Street makes delivering large group orders to all parts of Phoenix and customer pick up even easier.
It also has an expanded kitchen prep space that lets us meet the demand we've seen for our group orders in these past years. The Morning Squeeze Catering menu is designed to serve groups of 10 or more people and includes a mix of some of our most popular dine-in dishes as well as items especially created for gatherings.
SEE THE FULL MORNING SQUEEZE CATERING MENU
Breakfast and lunch choices like our breakfast burritos, bagels and lox, sandwich trays, and coffee are all made fresh and delivered hot and ready to eat. And we know by your comments and reviews how much you love this. Now with this space, we can continue to cater breakfast and lunch to Phoenix, Scottsdale, Tempe and beyond.
READ SOME OF THE RAVE REVIEWS FOR MORNING SQUEEZE CATERING
Morning Squeeze Catering is a popular choice for office meetings and team breakfast. According to our catering manager, Carlos, one of the most popular orders includes our breakfast burrito platter, fruit tray, orange juice and coffee. And here's a crazy fact: We deliver more than 100 gallons of coffee every month!
According to Carlos, bosses are really impressing their teams with a full breakfast spread of eggs, bacon, potatoes and fruit as an show of appreciation, to celebrate a company win, or just ease into the weekend.
For this new space, we remodeled a spot in the mixed use industrial-retail neighborhood near 52nd Street and University Drive to accommodate kitchen and prep areas needed for staging our large group orders. Eventually, we plan to open to the public for limited counter-style service during the week and we'll make an announcement on our social media.
FOLLOW MORNING SQUEEZE ON INSTAGRAM
Interested in having Morning Squeeze cater your next event? Learn more about the Catering Kitchen and place an order on our website.