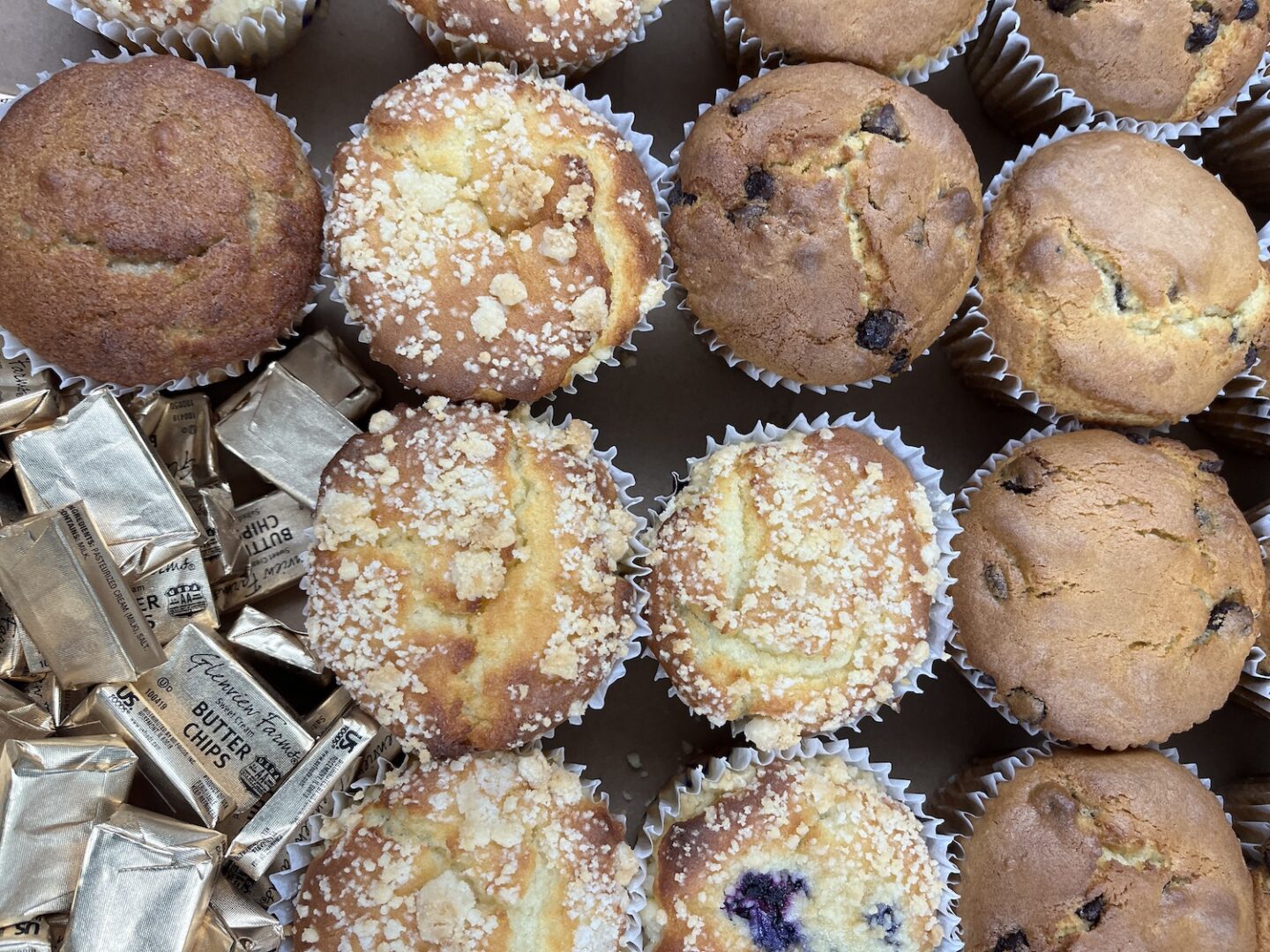 Catering Perks For Direct Orders
We're in love with our new Catering Kitchen in Tempe. It's got the space we need to prepare group orders and the location makes it convenient to get them out to offices, homes and events throughout the Valley. And now that we're heading into the warmer summer months, we want to share the advantages of the Catering Kitchen with you.
Place an order direct with Squeeze by calling or emailing our catering team and take advantage of these perks.
CONTACT MORNING SQUEEZE CATERING
Pick It Up, Get Coffee & Pastries
The Catering Kitchen is located on University Drive just east of I-10. With convenient freeway access and parking, it's easy to pick up your order and go, and to thank you for coming to us, we'll give you include an order of coffee or pastries for free!
We use locally roasted Passport Coffee for a brew that pairs with all your Squeeze favorites. It's great for that morning kick start or for an after lunch pick-me-up. Our coffee boxes serve 10-15 people and come with cups, sugars and creamers.
LEARN MORE ABOUT PASSPORT COFFEE
Same Day Ordering
Hey, we know stuff happens and you can't always plan ahead. Whether it's that last minute work meeting or a family get together, give us a call for a same day order. With just a couple hours notice, we can get your order ready for pick up so you can make the most of your time.
READ MORE ABOUT OUR CATERING KITCHEN
We Cater To Your Summer Fun
The temps may be rising, but that doesn't slow us down in Arizona. Morning Squeeze Catering is always a good call for the office gathering – from working lunches to staff appreciation mornings. But we also cater to homes and are always open to discuss evening events too.
The summer season doesn't slow us down. We're ready for your graduation parties, baby showers, engagement celebrations, or even a pool party hang.