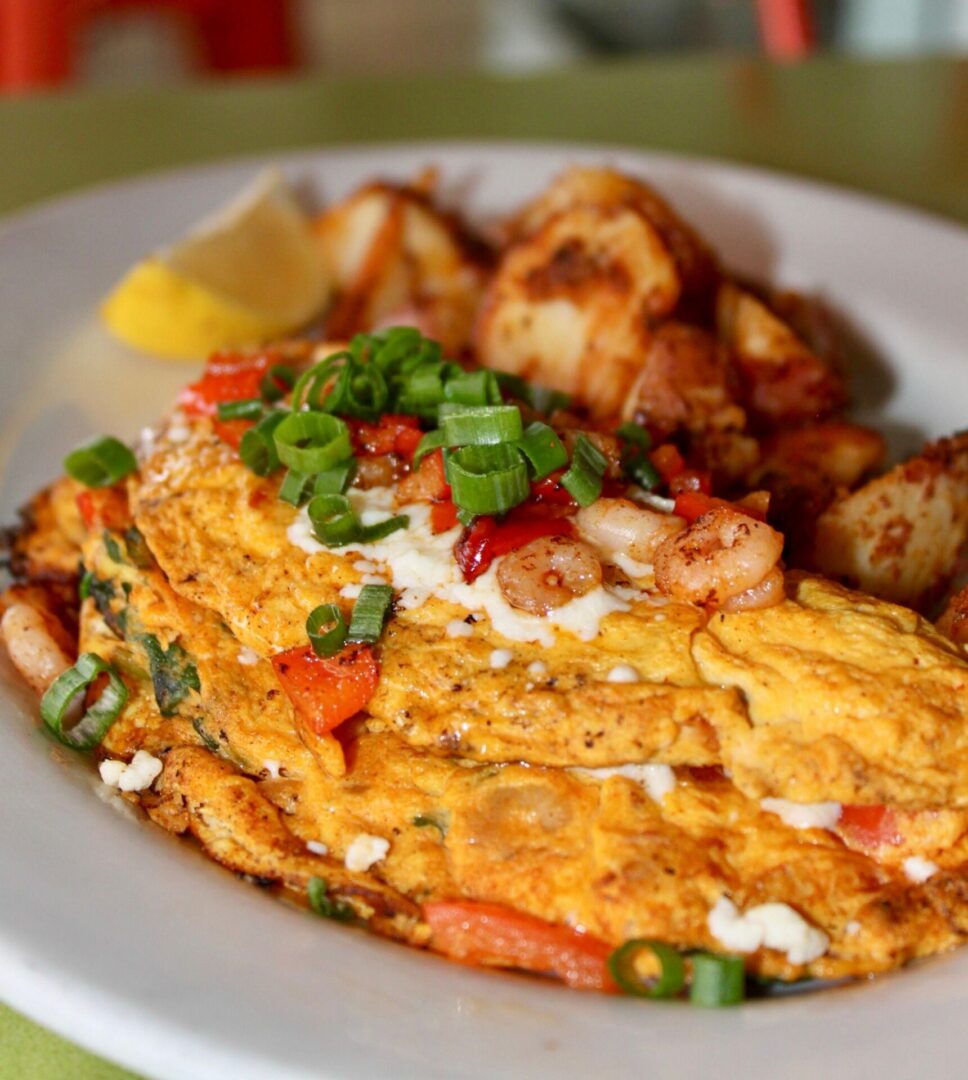 Happy 2023 Squeezies! It may be a new year, but at Morning Squeeze, we're still serving up the same breakfast and lunch you love. We're kicking off the new year brunch life with a mix of healthy dishes and decadent specials. Whether you're visiting Phoenix, Scottsdale and Tempe for our sunny skies and top-class events, or sticking to those resolutions, you find something to enjoy as you celebrate with friends and family.
Still making your weekend plans? Check out these tips for things to do in Phoenix this winter.
Blueberry Lemon Ricotta Stuffed French Toast
Don't get us tarted on this month's Stuffed French Toast. We fill two slices of our traditional French toast with lemon ricotta and fresh blueberries and serve it on house-made blueberry curd. It's sweet, tart and so good. Find the Blueberry Lemon Ricotta Stuffed French Toast at all Squeeze locations for $14.
Lemon Sage Gin & Tonic
We've put a sunny Southwest spin on our seasonal gin and tonic cocktail. The Lemon Sage Gin & Tonic adds lemon juice and a hint of sage to this classically crisp and refreshing drink. It's available at all Morning Squeeze locations for $9.
Find a Morning Squeeze near you here.
Weekend Specials
This month we have an omelet special available on Saturdays and Sundays at all Squeeze locations. The Shrimp Omelet is filled with shrimp, red bell peppers, spinach and Cotija cheese. It comes with a choice of potatoes, fruit, cottage cheese or toast. And like all our omelets, you can take it up a healthy notch by substituting egg whites for a small charge.
In addition to this month-long special, our cooks also stay on their toes with other weekend-only creations. Be sure to follow Morning Squeeze on Instagram for the inside scoop on weekend specials and more.