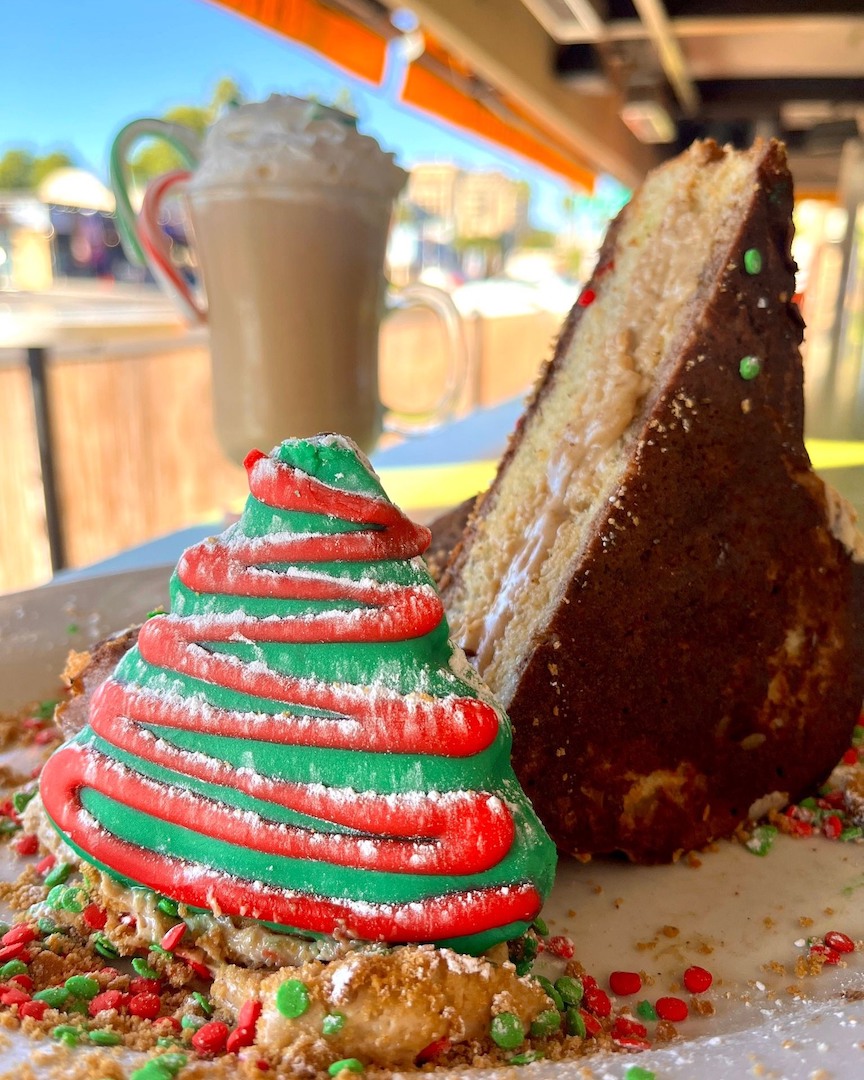 Keeping The Holidays Jolly
December 7, 2022
|
|
News
Nothing makes the holiday's as jolly as good food and cozy drinks shared with friends and family. This month, we've got some over-the-top specials to make those seasonal vibes all the more extra. Our catering team is also hard at work making office parties merry and bright. And if you put the party planning off to the last minute, don't worry. We'll keep you off the naughty list.
Holly Jolly Stuffed French Toast
Our Jolly Gingersnap Stuffed French toast is like a warm hug. With two slices of our OG French toast filled with a gingerbread spiced cream cheese, we top it off with a whole iced gingerbread cookie! It's available at all Squeeze locations for $14.
Need an ice breaker before you dive into this amazing SFT? Here's a fun fact: Queen Elizabeth I is credited with inventing the gingerbread man cookie. Her royal gingerbread maker would decorate the cookies to look like foreign dignitaries and others in her court.
READ MORE ABOUT GINGERBREAD COOKIES
Peppermint Mocha
We're stepping up our game for the holidays by putting our own Squeeze twist on one of our favorite coffee drinks. The Peppermint Mocha is just the right mix of mint, cocoa and coffee topped with whipped cream and candy cane crumbles. Want to add a little holiday spirit to this festive drink? Just ask your server to add the shot of your choice. Find the Peppermint Mocha at all Squeeze locations.
Holiday Catering
Just like the man in the red suit, our Morning Squeeze Catering team delivers. We're bringing hot and made-fresh breakfast and lunch favs to offices around the Valley with weekday catering services from Monday – Friday. Our delivery consistently makes Santa's "Nice!" list for on-time arrival and easy set up. To get your order started today: