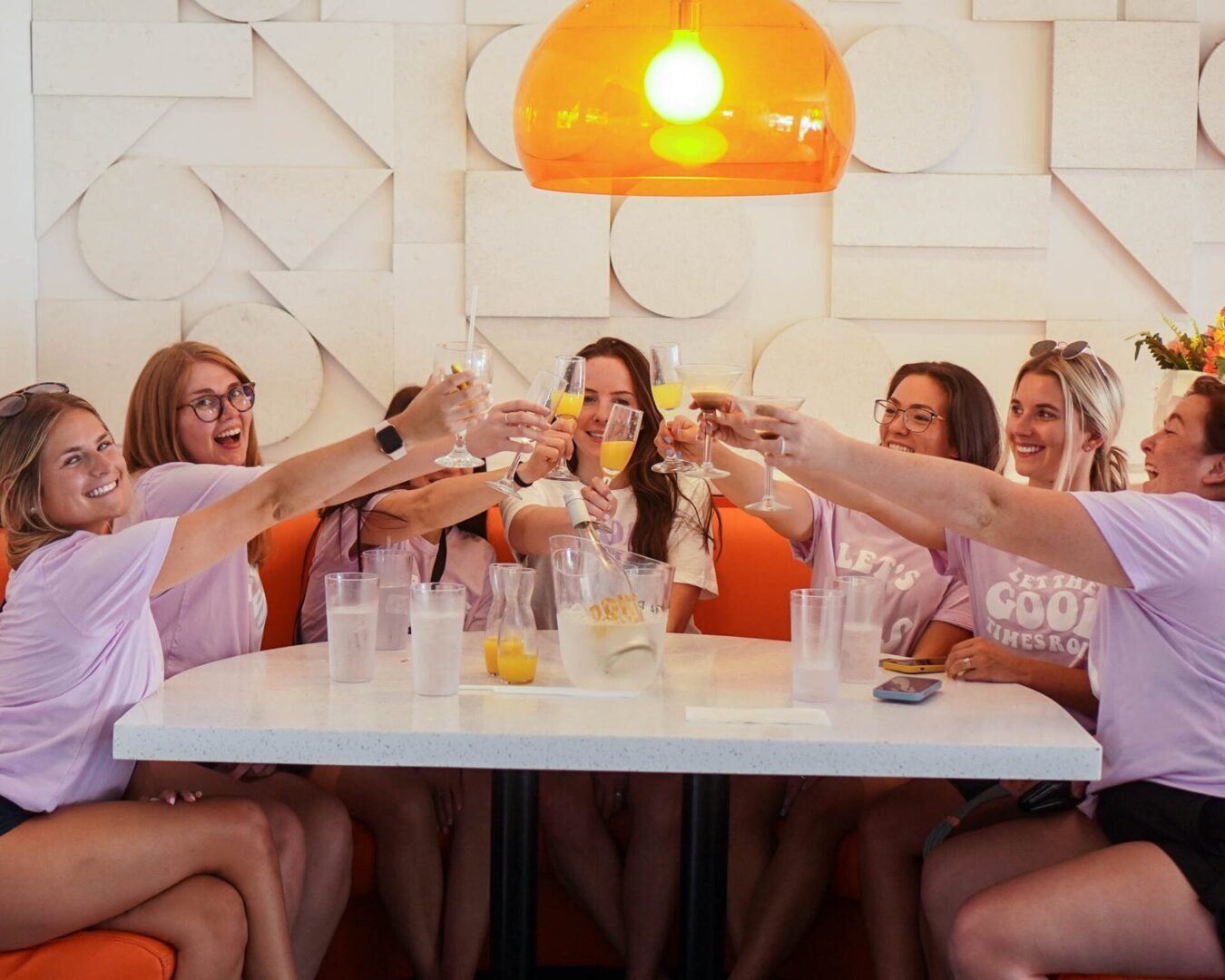 Start Your Bachelorette Party At The Squeeze
Planning a bachelorette party for your bestie? With sunny skies, stunning Southwest landscapes, and plenty of entertainment, Arizona makes a perfect destination for your bride tribe. And there's a pick of neighborhood hot spots to headquarter your Champagne campaign, from urban living in Downtown Phoenix and resort luxury in Old Town Scottsdale to nostalgic college vibes in Downtown Tempe.
Kick It Off With Brunch
Every good girls day out starts with brunch. With spots in Phoenix, Tempe and Scottsdale, there's a Morning Squeeze near you ready to get your Arizona bachelorette party going. Our Scottsdale Squeeze is particularly popular with a dog-friendly patio that has front-row seating to all the action on Old Town's main street.
And while she may have the hubby, at Morning Squeeze we've got the bubbly. Order your own Mimosa Bar for the table and we'll bring you a bottle of Prosecco and a variety of juices so you can "Do That Sh#! Yourself!"
Morning Squeeze is open seven days a week from 7 a.m. – 2 p.m. Contact the Morning Squeeze near you to make a reservation for weekday dining and details for weekend service.
CONTACT US FOR YOUR SCOTTSDALE BRUNCH, TEMPE BRUNCH OR PHOENIX BRUNCH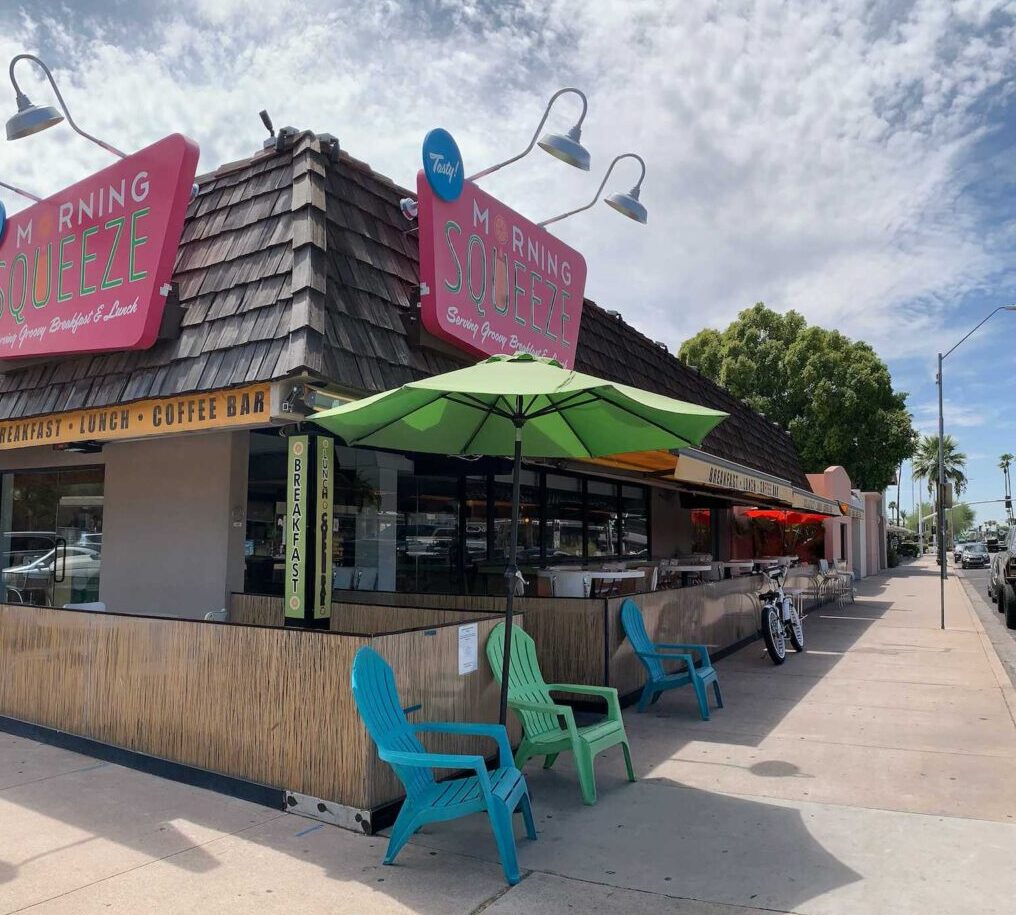 After The Brunch
We'll get you fueled for the day and our friendly staff can even point you in the right direction for your next destination. From a spa day at a local resort, desert hikes or recommendations for evening dining and cocktails, we know our neighborhoods and all the hot spots.
You can also check out this great article that has a complete Scottsdale bachelorette party itinerary.
READ ABOUT THE SAN FRANCISCO GATE'S RECS FOR A SCOTTSDALE BACHELORETTE PARTY
Bachelor Parties, Girls Day Out & Conference Down Time
The bride-to-be don't have to be the only ones having fun. No matter why you, your friends and co-workers are getting together, Morning Squeeze can make your Arizona visit memorable. Our breakfast and lunch menu has options for every eater with modern and healthier twists on classic brunch dishes as well as decadent specials and brunch cocktails.
Group reservations are available for weekday dining, or contact our Morning Squeeze Catering team and we can bring the party to you.