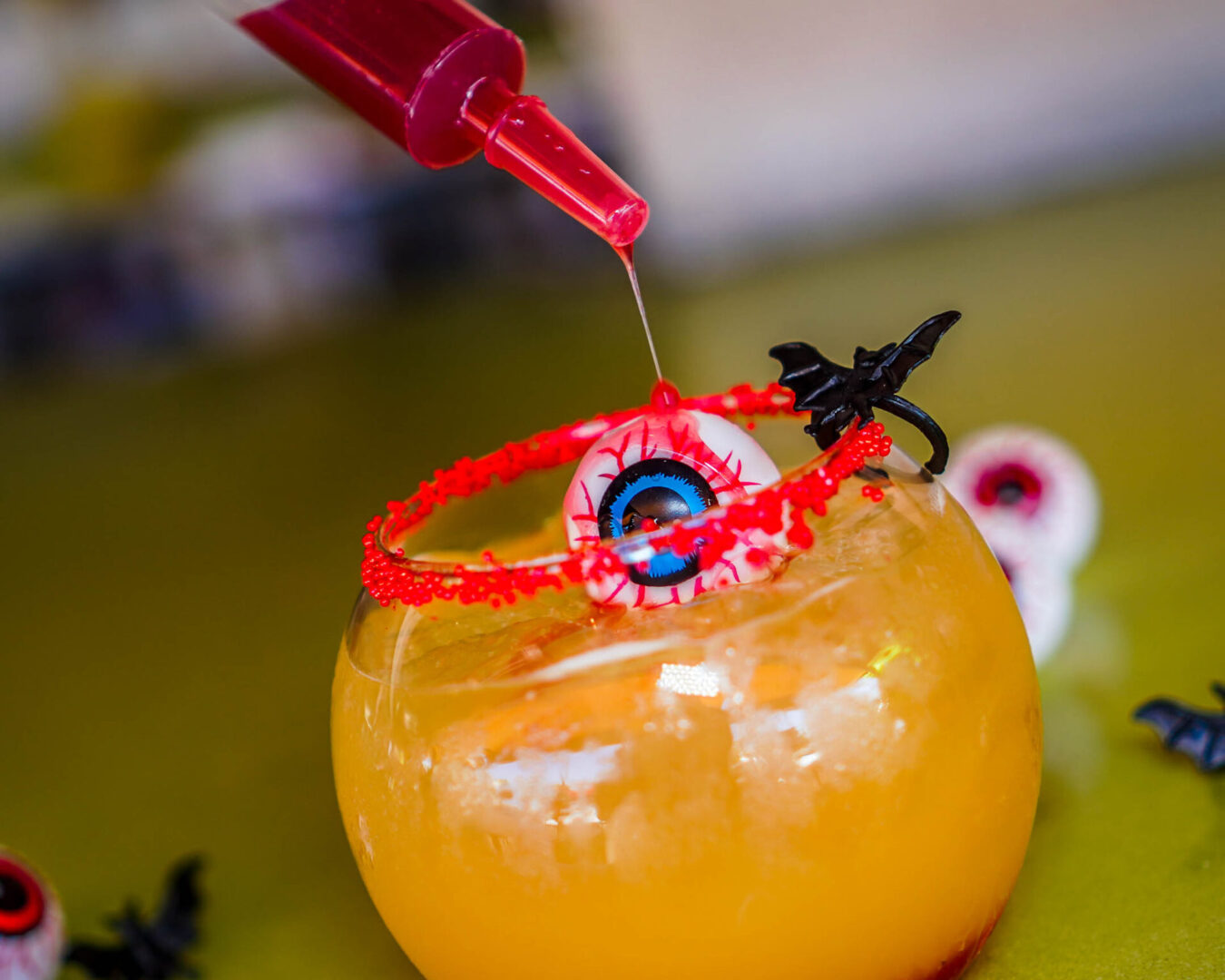 Falling For Spooky Season
It's officially spooky season and we think you'll Fall hard for October's line up of food and drink specials, new merch and off-site events.
Pumpkin Cheesecake Stuffed French Toast
Psst. We've got pumpkin to talk about. Our Pumpkin Cheesecake Stuffed French Toast this month puts a spin on our annual pumpkin-themed dish. This SFT has two pieces of our OG French toast filled with caramel cream cheese and house-made pumpkin sauce, then we top it with whipped cream and our crunchy pumpkin granola. It's available in October at all Morning Squeeze locations for $14.
Spooky Brunch Punch
You'll want to keep one eye on our Spooky Brunch Punch. We had some wicked fun mixing this delicious cocktail with tequila, amaretto, lime and orange juice, but our favorite ingredient is the syringe of raspberry puree on the side. It's garnished with a ghoulish eyeball and bat. The punch is available at all Squeeze locations for $10 through October.
Phoenix Pride Parade
The Phoenix Pride Parade takes place this month and we're celebrating at our Downtown Phoenix location. For the weekend of October 14 – 16 we'll have our Pride Punch cocktail available for $10. This bright and beautiful rum drink includes peach schnapps, pineapple and lemon juice and a melon liqueur. It comes garnished with a candy rainbow ribbon.
New Merch
For all you stylish Squeezies, we are fully stocked with new Squeeze merch. Find new tanks, tees, crops and hats at all Morning Squeeze locations.
Holiday Catering
All those eerily early planners out there know, it's starting to look a lot like Christmas. Morning Squeeze Catering can help you feed your office holiday events and family gatherings with a special menu of our popular breakfast and lunch dishes. Contact our catering team to start your order.
Squeeze On The Town
We love seeing you at our restaurants, but we also like to mix and mingle at many of the culinary and community events around town. This month, find us at: